Kerri Gentile Myatt, L.OM., Dipl.OM., MTOM, L.Ac., FABORM, OBAAM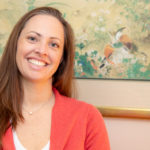 Kerri is a Licensed Acupuncturist and Practitioner of Chinese/East Asian Medicine and provides individuals with a high level of complementary and integrative healthcare in order to achieve their goals of optimal health and wellness. Using Acupuncture, Herbal Medicine, Cupping, Moxibustion, Gua Sha, and lifestyle suggestions, she utilizes a person-centered approach, offering a safe and healing space for individuals on their wellness journey. She sees each person as unique and whole and provides holistic healthcare that combines modern knowledge with ancient wisdom and allows deeper and more thorough healing.
Licensing & Certifications – 
Diplomate in Oriental Medicine (Dipl.OM.), through the National Certification Commission for Acupuncture and Oriental Medicine (NCCAOM), 2010 https://digitalbadge.nccaom.org/DiplomateBadgeProfile/MAIy5lvrVhPt5Uc3pVf6LQ==
Licensed Acupuncturist and Herbalist, PA (OM 000116) and CA (AC 13858), 2010
Fellow, Acupuncture and TCM Board of Reproductive Medicine (ABORM), Specialist in Fertility and Reproductive Medicine
Member of the Obstetrical Acupuncture Association (OBAA), Obstetrical and Maternity Care
Reiki Master, Usui Reiki Ryoho, 2020
Certified Pilates Instructor, 2006
Education – 
Pacific College of Health and Science, Doctorate of Acupuncture and Chinese Medicine, expected 2023
Emperor's College, Masters in Traditional Oriental Medicine, 2010, summa cum laude
University of California Berkeley, Bachelors Degree in Psychology, 2003, cum laude
Specialties – 
Fertility, IVF Support, PMS/PMDD, Menopause, PCOS, Endometriosis
Pain/orthopedic problems (back pain, knee pain, TMJ, sciatica, headaches, migraines, arthritis, post-surgical support, etc)
Anxiety, Stress
Pregnancy and Obstetrical Issues (nausea, pelvic pain, back pain, Breech presentation)
Gastrointestinal issues (GERD, IBS, heartburn, constipation, diarrhea)
Insomnia
Allergies, Sinus Issues
Fatigue
Fibromyalgia, Hashimoto's Thyroiditis, and other autoimmune disorders
Addiction (NADA protocol)
Wellness treatments — for those seeking balance and prevention of disease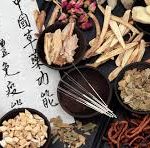 Though Kerri practices complementary and alternative treatments, she believes in the integration of multiple types of healthcare, including Western/Allopathic Medicine, Functional Medicine, Chiropractic Care, Massage Therapy, Craniosacral therapy, and others. She was able to explore her passion for multidisciplinary healthcare via her internships at both the UCLA Arther Ashe Center and the Simms/Mann Venice Family Clinic's Integrative Pain Center.
Kerri was interviewed by Steve Harper's podcast as an expert in Acupuncture and Chinese Medicine in November 2022. Have a listen here: https://podcast-business-news-network-platinum.simplecast.com/episodes/6393-steve-harper-interviews-kerri-myatt-owner-and-lead-practitioner-of-kerri-myatt-acupuncture-and-herbal-medicine-14mGhpEb
Kerri appeared on the local radio talk show "Mission: Nutrition," on WCHE 1520 AM, to discuss treating Fertility using Oriental Medicine. To listen to the segment, please click on the link below:
Radio Show – Fertility and Oriental Medicine
Looking for other Pre and Post Natal practitioners? Visit the Perinatal Partners website and start building your healthcare team! https://www.perinatalpartnersnetwork.com
Kerri is married to her supportive husband, and they have 2 boys who keep them busy. She loves going to the beach, cooking, and exploring Chester County trails and local ice cream.