Kerri is a Fellow of the Acupuncture and TCM Board of Reproductive Medicine (ABORM), one of only 3 in the state of Pennsylvania. She is certified as a specialist in Fertility and Reproductive Acupuncture.
In order to become a Fellow of this amazing board, she had to complete many hours of fertility focused education, and pass a national examination. This certifies that Kerri is up to date with the most recent research available regarding the use of Acupuncture and Assisted Reproductive Technology (ART). Every year she completes 10 hours of fertility focused education to maintain this certification.
She is made aware of all the protocols and procedures from the best leaders in the field. Kerri blends the evidence-based approaches with what each individual patient needs. She is also willing to speak to your doctor or clinic to make sure the care you are receiving is the best for you.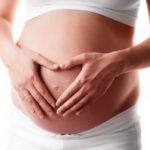 Acupuncture and Fertility
Acupuncture and Chinese Medicine can help you reach your optimum health potential in preparation for conception and pregnancy. Create balance and harmony in your body and life to get ready for pregnancy, as well as sustain and maintain a healthy pregnancy. No matter what your path may be (just starting to try, getting an IUI, starting IVF, or attempting multiple IVF cycles), Kerri will meet you where you are, and together you will come up with the best treatment plan for you.
Acupuncture increases IVF success by as much as 60%!

How Does Acupuncture Work:
Balance the hormone and endocrine systems, which can improve response to medications
Improve blood flow to the uterus and ovaries
Improve endometrial lining and increase chance of implantation
Reduce stress, anxiety, and depression
Decrease pharmaceutical side effects
Promote relaxation
Improve sperm quality
Strengthen immune system
Decrease chance of miscarriage
Help regulate menstrual cycles and ovulation in patients with PCOS
Every situation is unique and special. Generally, a fertility patient will receive Acupuncture once a week for a few cycles, or maybe just focus on treatments around the time of ovulation, IUI, IVF stimulation, or embryo transfer. The ideal time is 3 months of consistent treatments to prepare the body for conception.
Mind/Body Techniques: Kerri usually recommends incorporating lifestyle adjustments, in combination with Acupuncture and Herbal Medicine. For example: Qi Gong exercises, Healing Touch and/or Reiki, Meditation, Yoga, & Massage techniques to increase blood flow to the uterus. Kerri will discuss the options in detail and you will decide what is right for you.
Kerri does her best to keep up to date on the latest products and research for everything fertility-related. She can help you navigate the sometimes overwhelming and confusing world of fertility treatments!
IVF Embryo Transfer Treatments:
Kerri can perform on site Acupuncture treatments in fertility clinics before embryo transfer.  Currently she has privileges at:
Shady Grove Fertility in Chesterbrook, PA **currently unable to be on site due to COVID-19 (https://www.shadygrovefertility.com/locations/pennsylvania/chesterbrook)
Main Line Fertility Center in Bryn Mawr, PA (https://www.mainlinefertility.com)
Research, as well as clinical experience, has shown Acupuncture to be effective in increasing implantation and live birth rates. Originally, the research was based on Acupuncture being performed before and after transfer. However,  new studies and experience have shown that receiving an Acupuncture treatment just before transfer – and not including after transfer – is just as effective.
Kerri utilizes the proper protocol, but also may tailor the treatment, if needed, to fit the specific needs of the patient. This treatment helps with blood flow, prepares the body for implantation, and relaxes both body and mind.
Cost is $190.
Testimonials from a Fertility patients:
"I started visiting Kerri for acupuncture after having a miscarriage and having troubles conceiving.  I didn't want to take fertility drugs,  so I researched acupuncture and found Kerri.  Each visit has been wonderful. She is very knowledgeable, kind, sincere, and caring.  She takes the time with you and LISTENS!  With good news to report, my husband and I are now expecting our first bundle of joy, all with the help of Kerri getting my hormones under control.  I highly recommend Kerri!" J.R.
"Before visiting Kerri in January of 2015, I had never even thought about acupuncture and herbal treatments. After almost two years of struggling with getting pregnant and staying pregnant, with the help of fertility specialists, my husband and I were ready to stop trying. It was my husband who suggested visiting Kerri. After a just three months of acupuncture treatments and herbal supplements, I was pregnant. I was SHOCKED! I continued to see Kerri throughout the first trimester. She helped to ease my mind, as I was extremely concerned about miscarrying yet again. I am happy to report that I am currently 22 weeks pregnant.I feel that if it were not for the treatments and support from Kerri, I would never have the opportunity to become a mom." K.L.

"Throughout my extensive journey through infertility, I feel incredibly blessed that I found Kerri and acupuncture along the way.  Not only were her treatments incredibly beneficial physically but they were mentally and emotionally fulfilling as well. Kerri took great care to listen to all of my many concerns at each visit and spent time learning exactly where I was in my fertility treatments in order to tailor our acupuncture sessions accordingly. She also took the time to provide me with nutritional guidance as well as herbal supplements to help improve my physical health. In the world of infertility, so many things are out of your control. Kerri helped me to feel like I was taking an active role in doing everything I could to help prepare my body for pregnancy. I strongly believe without her support and expertise, I wouldn't be the proud mama of boy/ girl twins today! ❤" J.C.
For more information about how Acupuncture and Chinese Medicine can help with your fertility, visit the American Board of Oriental Reproductive Medicine (http://www.aborm.org).
Kerri appeared on the local radio talk show "Mission: Nutrition," on WCHE 1520 AM, to discuss treating Fertility using Oriental Medicine. To listen to the segment please click on the link below: